Structured markup helps your website communicate better with major search engines, like Gooogle, Bing and Yahoo. Three years ago Schema.org was introduced as the preferred structured markup method for webmasters and SEOs, with the goal of providing industry-specific vocabularies for describing various entities on the web.
According to a recent study conducted by Searchmetrics, websites with Schema implementation rank higher by an average of four positions when compared to websites without markup. However, the study also concluded that less than one percent of the world's websites currently use Schema markup.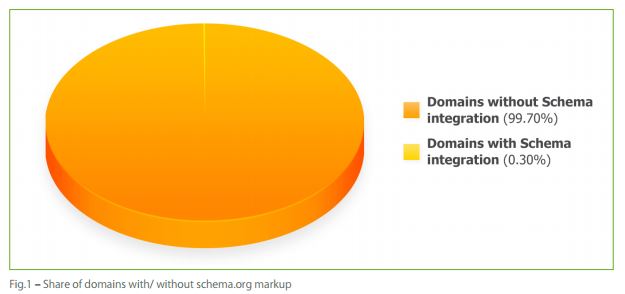 Here's a breakdown of Schemas by data type: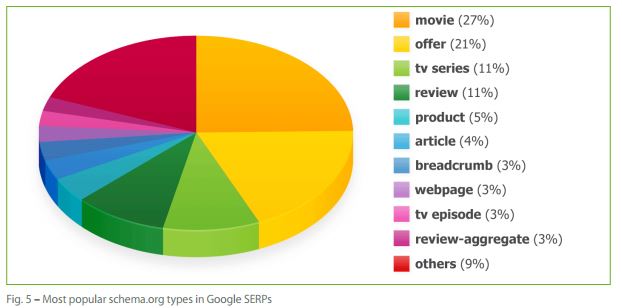 "The film industry is clearly at the top, followed by 'Offers' – i.e. e-commerce sites. It is of note that "Reviews" – the evaluation of products or articles on websites – are not at the top, even though they could be included on any web page, whereas film integrations are only suited to those sites that relate to movies," says Searchmetrics. "There is a case to be made for "Breadcrumbs", i.e. the inclusion of breadcrumb navigation on Web pages, to be more popular, as this is possible on any site as well."
According to the graph below, there is a much larger number of websites incorporating Schema markup in 2014 than a year prior. In fact, fewer than 16 percent websites had only Schema snippet..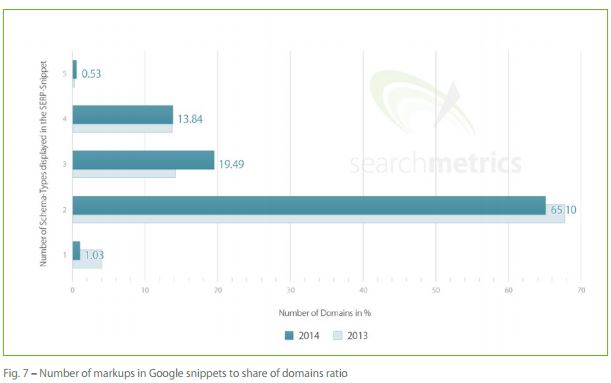 Another interesting finding from the study was that the more positive the sentiment for reviews, the more likely it was that the reviews would display as rich snippets. Notice` that the higher star ratings (4-5 stars) makes up the majority `of the review rich snippets.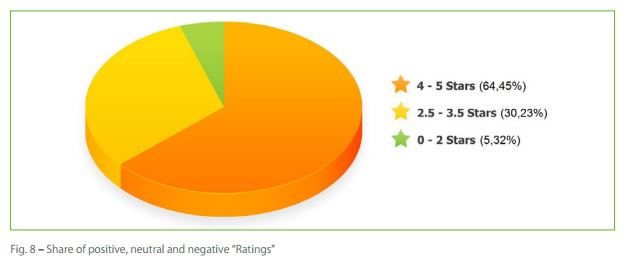 Conclusion: Based on the results of this study, it might be a good idea to start incorporating some Schema markup into your website if you haven't already. Schema markup aids in Google's mission to provide it's users with the most relevant information possible. For more information on Schema markup and implementation, please visit www.schema.org.