SEO Consulting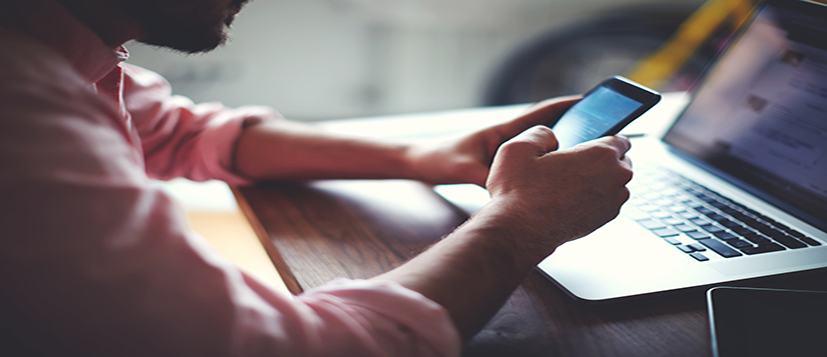 You don't just want traffic – you want sales and revenue. We get that.
We focus on user intent to help businesses connect with potential customers searching online. Our customer-driven approach is specifically designed to help you generate qualified, organic traffic, that results in more conversions, leads, and sales for your business.
---
Our SEO Services Include:
Website Audit
Website audits help us determine what can be done to improve your SEO. We look at a number of on-page, off-page, and technical factors, such as site architecture, content, links, site speed, and the overall user experience. Website audits also provide us with some baseline insights that we use to benchmark our progress along the way. We also offer SEO audits as a standalone service, for businesses that aren't looking for a long-term commitment.
Content Marketing
Your rankings will ultimately depend on how useful your content is to your audience. This is determined by a combination of machine learning and user experience signals. We help businesses develop powerful content marketing strategies tailored for their specific audience, to provide a more meaningful user experience. When it comes to content strategy, we have you covered from concept to completion.
Link Building
Link building is one of the most effective ways to boost your authority on the web. A higher number of quality links has a very strong correlation with higher search engine rankings. Conversely, low quality links can have a negative impact on your rankings, and in some cases can result in your site being penalized and blacklisted from Google. We can help you clean up spammy links, and build more high quality links from reputable sites to help you establish authority within your industry.
Competitive Analysis
We evaluate the key players within your industry to determine what needs to be done to outrank them on Google. We analyze keyword rankings, links, content, social engagement, and other factors that give us a general idea of how your brand stacks up.
Keyword Research
We'll take a look at how specific keywords and landing pages are performing, to help you determine which keywords provide the highest return on investment for your particular business. For businesses in competitive niches looking for a more aggressive approach, we also provide PPC consulting.
Google Penalty Recovery
There are essentially two ways that Google penalizes a site – manual penalties and algorithmic penalties. The good news is we can help with both. Manual penalties are issued via email, and include a summary of what needs to be addressed. Usually, once the issues have been fixed, the penalty will be lifted, upon submitting a reconsideration request. If you haven't received a notification from Google, but suspect that your site was hit by an algorithmic penalty, such as Panda or Penguin, we can investigate to determine the root cause, and help you restore your rankings and traffic.
Analytics and Reporting
It's always good to know how your SEO campaigns are performing. We provide customized analytics and reporting to keep you up-to-date on our progress every step of the way. We measure a variety of metrics, such as traffic, referral sources, bounce rate, conversion rate, time on site, pages per session, and cart abandonment.
Technical Support
We work directly with our clients to make sure all of our tactics and strategic recommendations are implemented correctly. If you're not currently working with a webmaster or developer, our team will be more than happy to implement the changes for you.

---
Let's get in touch
If you have any questions about our SEO services, or if you'd like to learn more about our rates and retainers, please fill out the form below, and someone from our team will be in touch with you as soon as possible.
[/vc_column_inner][/vc_row_inner]