Multi Location SEO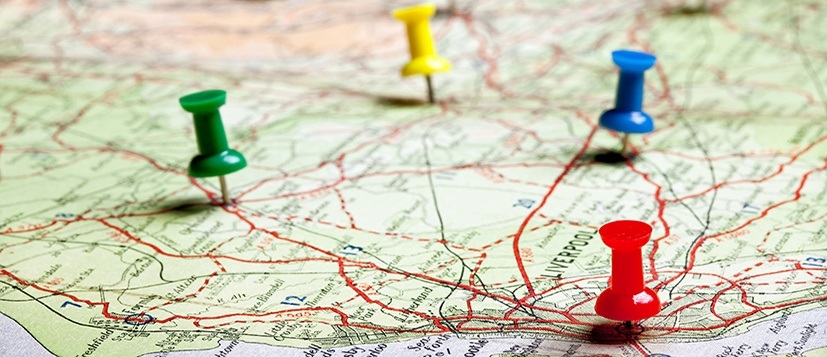 Local SEO for businesses with multiple locations.
Instead of using a scatter-shot approach, we help businesses hone in on the specific markets that actually matter. Regardless how many locations your business has, or where they're located on the map, we can help you increase your local online visibility for every market that you serve.
---
Multi-Location SEO Services
Google Map Listings
Google map listings, also referred to as the "Local Pack," are extremely important for local businesses. Google map listings typically display at the very top of search results, making them prime real estate for local businesses. Now that Google has cut down local packs from seven to three listings, map inclusion has become even more competitive. Studies show that many of the same signals that Google uses to rank organic results are also used as local ranking factors. We help brands leverage these factors, to improve their Google My Business listing, and increase the likelihood of showing up in Google's local map results.
Citations and NAP Consistency
NAP is an acronym for name, address, and phone number, and Google uses this data to rank your website in search results. The total number of local citations your business has, and the consistency of that data, helps Google determine the overall authority of your website, and then ranks it accordingly. In addition to helping businesses build new citations, we also help clean up existing citations to keep everything consistent.
Hyper-local Content
Not all content performs equally across different markets. That's why we work with brands to create location-specific content. Even if you're only targeting one city or state, hyper-localization is extremely effective when targeting large markets, with smaller markets nested within them. In addition to improving local search rankings, hyper-localization improves the user experience, and could potentially boost online conversions. This applies to landing pages, blog posts, white papers, and just about any other content marketing collateral you can think of.
Structured Markup
Structured markup helps search engines understand specific details about your business, using a set of predetermined rules and parameters. By marking up specific entities such as location details, customer reviews, and product information, Google is able to extract a variety of data, and display it as rich snippets in search results. Our team will provide markup recommendations, and if necessary, implement the markup for businesses that don't have a dev team in-house.
Reviews and Testimonials
Reviews are important for local search because they provide credibility for your brand. Studies show that brands with more positive reviews will rank higher in local search results, and usually get a higher click-through rate. We will help your business formulate a strategy to get more quality reviews from past and current customers, to help reinforce your brand's reputation on the web. We can also help you create separate review profiles for each location. This way a few negative reviews for one location won't negatively impact your entire brand. If your business is facing a large number of negative reviews, we also offer online reputation management services.
Directories
Although directory listings are not nearly as popular as they used to be, there are still plenty of sites out there that can help drive local traffic to your website. If you're listing your business on a website solely for the backlink, chances are you're wasting your time. However, directories, such as Google, Bing, and YP can be extremely effective tools for local SEO. We can help you identify the most beneficial directories for your industry and then optimize each listing for maximum search visibility.
Social Media
One of the best ways to build and grow your local business is through social media marketing, on sites like Facebook, Twitter, Pinterest, and LinkedIn. Since every market is different, multi-location brands, such as franchises and larger enterprise corporations, should create a social presence for each community they serve. Similar to reviews, your social presence helps to reinforce your core values and it can also help brands and consumers communicate with each other. Instead of using social media as a podium to sell products and services, we help businesses use social media to connect with their consumers, to figure out what makes them tick.
---
Let's get in touch
If you have any questions, or if you would like to learn how we can take your multi-location business to the next level, please fill out the form below, and someone from our team will be in touch with you as soon as possible.