Google is always testing new ways to display information in search results to provide more value to the user. Some of these changes are the result of major algorithm changes, such as the decline of local pack listings which was a result of July's Pigeon update. Other changes are interface-specific, like when Google killed Authorship and removed the thumbnail pictures and bylines from search results. Back in August, Google started testing a new layout that removed the horizontal local carousel results. It now appears that Google has made this change permanent and officially removed the carousel-style results for restaurants, hotels and other local entities.
For instance, if we searched for "Boca Raton pizza" a week ago, we would see the local carousel results below:

But if we search "Boca Raton pizza" today, instead of the local carousel, we see a local knowledge graph box featuring the top 3 listings: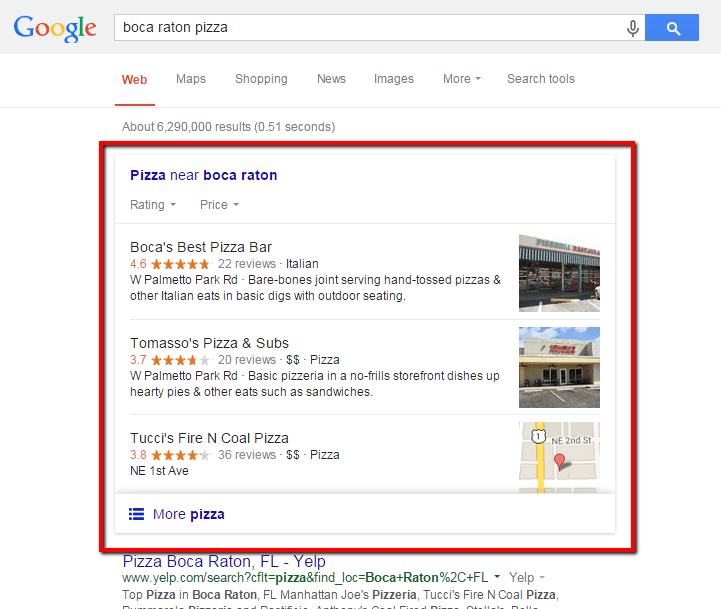 If you're searching for a hotel, you now get some additional filtering options to refine your search. For example, if we search for "Boca Raton hotel" we have the ability to filter by price, rating, hotel class and even select check-in/check-out dates from within the search engine results page: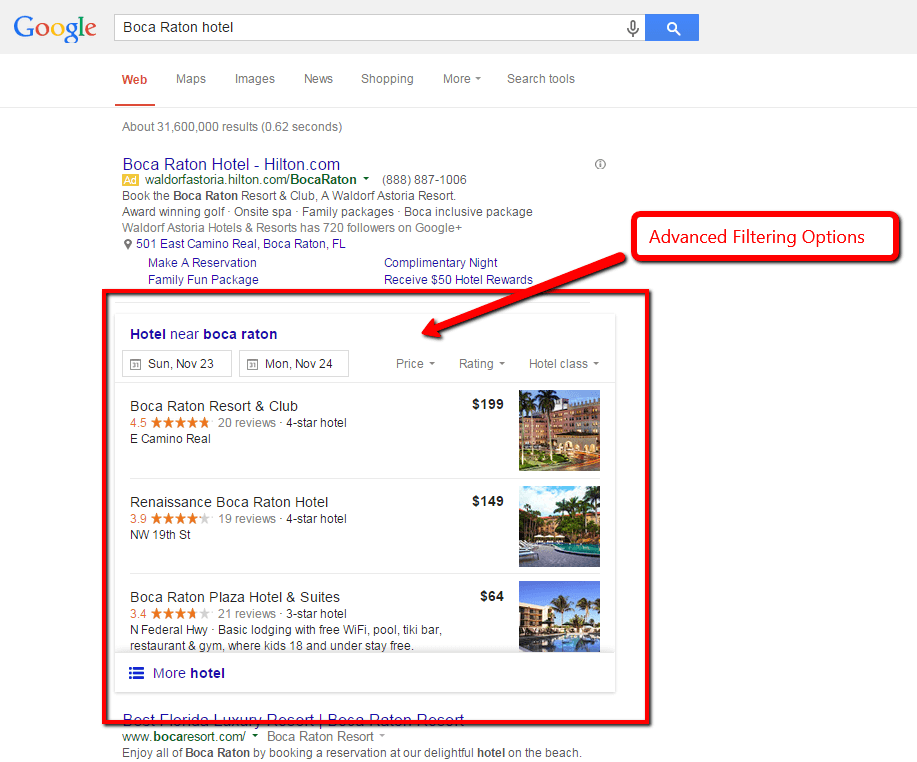 I personally find this layout much cleaner and user-friendly than the carousel interface. The only drawback will be for businesses that don't appear in the top 3 local results, since the vast majority of these new local knowledge graph boxes seem to only display 3 listings by default. There is still an option for users to click "More Restaurants/Hotels/etc," but if Google is only displaying the top 3, then that tells me that based on their test data, most users don't click beyond the third local result. It would also explain why local pack listings in general have diminished from 5-7 results down to 3.
Although it's still too early to tell who the winners and losers will be, what we do know is that local businesses will likely see some significant impacts in terms of organic traffic since it appears that this change has impacted the majority of local search queries.
Image Credit: Flickr User Jason Rogers